Blockchain technology has the potential to turn the tables, helping industries and businesses by streamlining supply chain management. Blockchain is an open-source, distributed ledger that can record business transactions between participants in a secure, verifiable, and permanent way.
It's designed as tamper-proof, hacker-proof, and makes data sharing to be secure and easy. The main important feature is guaranteeing the authenticity of the information that is stored in the system.
This technology is validating billions of bitcoin transactions across the globe. Blockchain in the supply chain is also being deployed as a revolutionary option to bridge the supply chain visibility gap.
Why blockchain for the supply chain?
Giant companies are massively turning to blockchain to simplify complex supply chain processes, reduce costs, and transform their supply chains from sourcing to warehouse to delivery to payment.
Crane Worldwide Logistics has opened a new office in Guyana as the South American country is experiencing tremendous growth and is on the cusp of a flourishing economy.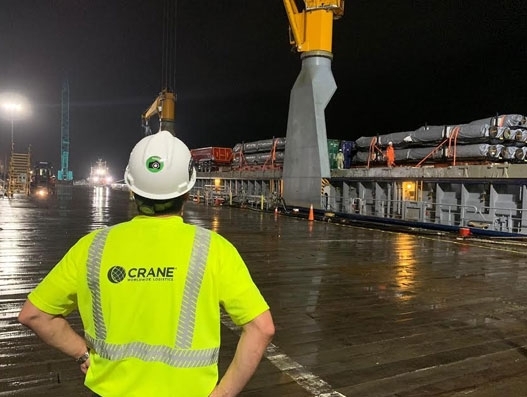 The new office, located in Georgetown, Guyana, will offer complete supply chain solutions, including airfreight, oceanfreight, project cargo, customs brokerage, and warehousing in addition to services such as storage, packing, transportation and distribution.
......