These days, the question of how to make a booking app for hotel rooms is quite relevant for diverse groups of people. The success stories of such mammoths as Airbnb and Booking.com have pushed the eTravel industry forward stimulating a phenomenal growth. In fact, this is why not only hospitality professionals are wondering how to create a booking app but many startuppers and entrepreneurs from various industries too.
This article is written with the intent to help you create a booking app and make this process less questionable. I'm going to guide you through the hotel booking app market, show the most suitable basic and additional features, monetization models, and many more.
All this will help you with your own hotel booking app development. You can watch our short video to find answers to some of your questions and then continue with this detailed article.
Things to Consider Before You Start Off
There are several details you should clear up before answering how to make a booking app of your own.
Choose a Booking App Type
Online Travel Agencies or OTAs. These are online services that are mostly focused on multiple booking capabilities: hotels, car rental, flight tickets, etc. Trip.com, KAYAK, Hopper are one of their representatives.
Booking aggregators. The primary focus of these apps is to aggregate hotel data and provide it to users. Booking.com, TripAdvisor, Hotels.com, etc.
Hotel chain apps. This type of booking apps is created for a specific hotel or chain of hotels and only allow to book a room inside that chain. Hilton Honors and Marriott Rewards belong to this type.
If you're a hotelier, I suppose you already know what you need to create a booking app for. Or maybe you want to partner with other companies in order to complement the app with car rental and booking flights? Its up to your business objectives.
Dating app development can be both profitable for you and a good solution for people that want to find a soulmate. So check this article out to see how to build your dating app.
How to create a dating app
To give you a hint on how to
create a dating app
, follow these steps below:
Step 1. Study the functionality principle of the dating app
Step 2. Analyze main benefits before you build a dating app
Step 3. Create the structure and design of a dating app
Step 4. Use a right tech stack to create dating app
Step 5. Add MVP features to your dating app
Step 6. Choose your monetization way
Build an app structure and design
When we have listed main benefits, we can proceed directly to the development process and start with making a dating app structure. Let's see how to do it!
Choose a catching name
'Catching' word is the most appropriate word in this case. People need to remember the name of your service, it should be short and associative so users will be able to hear it once and remember forever. Word of mouth will also work here since users will share the name of your app with their friends.
Determine your target audience
What is the age range of users you create an app for? Of course, you can create a general dating app that can meet the requirements of both youth and an older generation. Ok, then, what will be a distinctive feature of your app? It will be similar to other counterparts and you will gain nothing. So, it would be a better option to create an app for a specific audience, a specific region and so on. It will help your app stand out from the crowd and achieve a success.
Make an amazing UI/UX design
The interface of the app should be catchy as well so users will feel positive when they start using it. Keep up with a simple principle - build simple and intuitive design. Users want to deal with a clear UX that is not extremely unique and that isn't confusing. As for UI, bright colors and clear buttons will surely be adopted well by users. Don't complicate - and you will succeed!
Deal with a marketing plan
Apart from good design and the right target audience, you shouldn't ignore brand promotion and increase your customer base when you create your own dating app. That is why you should create a marketing plan and think over each step to increase customers' loyalty and engage more users to your app. Marketing plan plays a very important role in the brand promotion and it should be competent, so mind it.
So when you decide on how to make a dating app for Android or iOS, these 4 simple steps will help you create an overall structure of your dating app and promote it wisely.
WhatsApp: its role and history
WhatsApp was founded by Jan Koum and Brian Acton in 2009. At the end of the year, it was launched on the App Store for iPhone with no alternatives in the world at the time.
This application, referred to as an instant messenger, was intended to give users an opportunity to exchange messages in real time using mobile Internet or WiFi. Today WhatsApp is available for all popular mobile operating systems.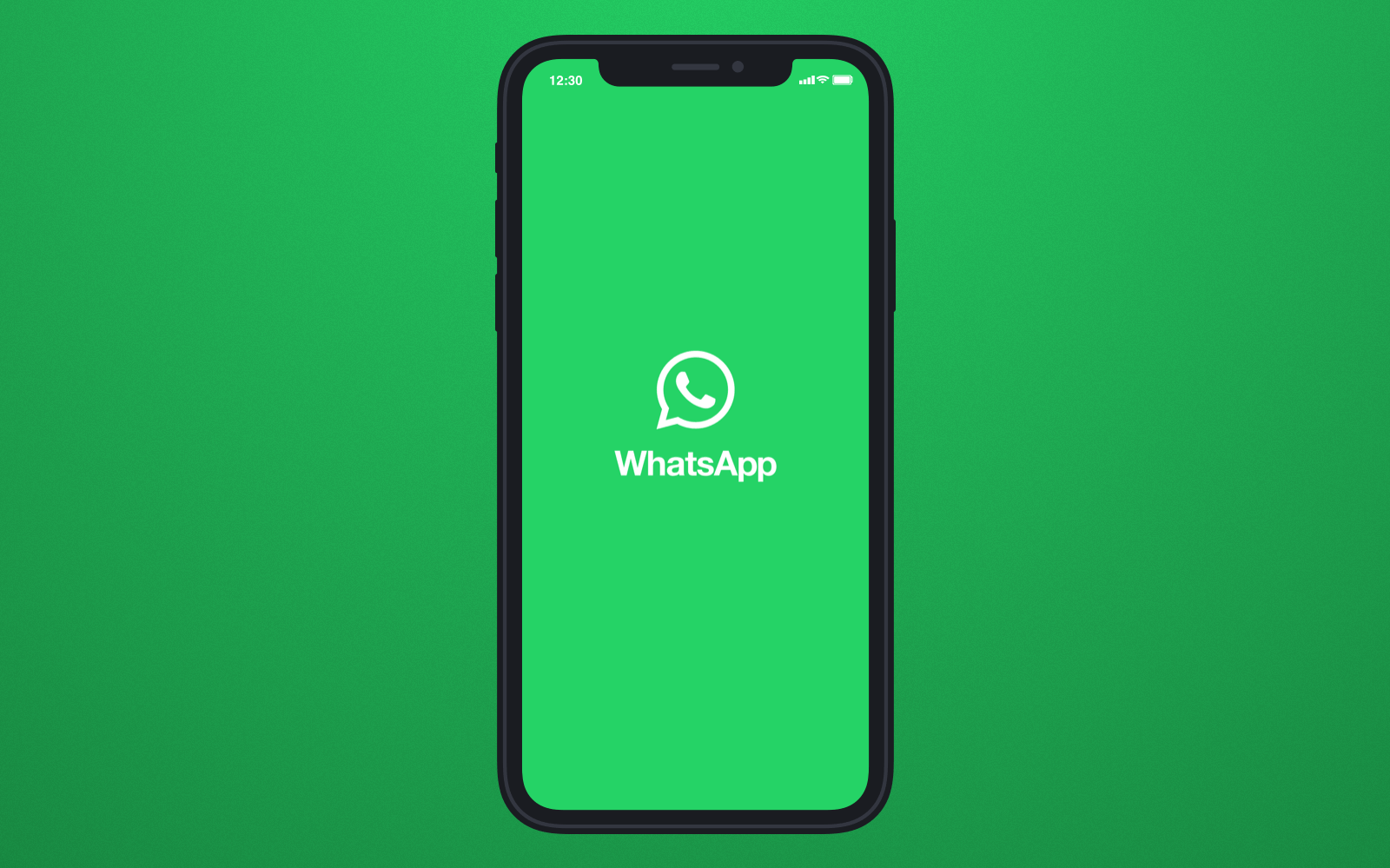 Apple's App Store has more than 2.2 billion apps. Consumers spend as much as 80% more on iOS apps compared to Android ones. Such a tendency led to $38.5 billion in revenue, $26.5 billion of which was paid off to iOS developers for 2017.
However, iOS is loved by developers from all over the world not only for financial reasons. The simplicity of development and minimalistic approach which company sticks to also make a difference. There are no fragmentation problems as the lineup of Apple devices is relatively small and all of them have a unified UI.
To build an iOS app, you'll need to
hire iOS app developer
working with Objective-C or Swift in Xcode or any other IDE. In this guide, we also cover the vital points you need to learn before you hire iOS programmers.
iOS developer roles and responsibilities
Many fail to understand the full scope of responsibilities that lay on shoulders of iOS developers. In fact, the borders of iOS developer responsibilities go beyond writing code. They take part at every stage of app development from planning and design aspects (wireframing screens, building UI) to testing and publishing the ready-made app to the App Store. In other words, an iOS developer turns the specifications of your mobile application into a working and user-friendly product.
Design awareness is what you should pay a due attention to while looking for iOS developer candidate. The point is, the care for design isn't something that only mobile designers responsible for since developers are also in charge of transferring good experience to final users. That's why among iOS developer key skills should be an experience with both UI/UX, understand their principles, and, of course, be good at programming in Swift or other languages.
Junior, middle, and senior iOS developers
Typically, the versatility of developers depends on their working experience. Respectively, the more projects a developer has worked on, the more complex and diverse tech problems he/she can solve.
In the IT industry, the skills of programmers are divided into three levels: junior, middle, and senior.
Junior iOS developer
This is the entry level iOS developer. In companies, junior developers most commonly work alongside their more experienced colleagues to improve their knowledge and enhance skills. It usually takes a few years for junior developers to level up.
Middle iOS developer
After working on a variety of complex projects, developers move from beginners to a more advanced level that's called middle or mid level iOS developer. Here they have more independence in terms of working on projects.
Senior iOS developer
Senior iOS developer is an experienced developer that has seen tons of code and released dozens of apps. Typically, such developers not just code and design an app, but deal with testing, integration of APIs, and security matters.
Taking into account everything mentioned above, you're willing to choose whether your project requires less or more experienced iOS software engineer. The key factor here is your budget, as salaries for each level may vary dramatically. The project complexity also matters since the junior developer will barely cope well with a large project having a complicated business logic behind.
iOS developer skill set
The iOS developer technical skills largely depend on your project. However, the general skills needed for iOS developer should look something like this:
Proficient with Swift or Objective-C programming language;
Knowledge of Xcode IDE;
Experience with APIs like Cocoa Touch and UIKit;
Understanding of RESTful APIs;
Understanding of UI and UX design standards;
Knowledge of Apple Human Interface Guidelines;
Experience with Metal or OpenGL;
Advanced knowledge of code versioning tools like Git;
Knowledge of Core Data framework.