If you are a daring entrepreneur trying to set up an on-demand platform, then this is the right blog you choose.
Do you know you can build your on-demand platform in various ways? We are going to elaborate on the three practical ways in this blog.
Let's dive in.
Ways to build your on-demand platform

1. To build an on-demand platform from scratch
If you are well-versed and have experience working in the programming language of Android or Swift or any cross-platform, you can build it from scratch by yourself without the need for others' help.
You need to be aware of the workflow and the development process. If you are familiar with the Agile methodology concept, you can start phase one of development and do a practical estimate on the timeline of the project.
Developing the first working model of your on-demand platform and releasing into the market would result in a lot of learning of your customers' opinion on your business and the platform.
2. Hire skilled developers to build your platform
You can hire experienced developers to build it for you. You should lucidly explain all the business goals and real essence of the idea before they commence their work. They would come with an elaborate and organized plan of converting your business idea into a working model.
Developers come up with the user scenarios for each functionality of the component. Once you feel satisfied with their project plan, they start the development and you can release the first beta version of your business app in the estimated time.
But the difficult part is finding experienced and skilled developers. It takes months to assemble the team before the start of the project. Yes, your business idea takes more than 12 months to launch a real-time app into the market.
3. Approach a technology company to build your on-demand platform
You can approach a web & mobile development company that has years of experience in developing on-demand or marketplace platforms for many entrepreneurs like you.
This is a much easier option compared to the other two. You just need to explain succinctly about your on-demand business idea to the business analyst, and they give the whole working plan of the project obliging to your requirements.
Some companies have pre-built on-demand platforms or
uber clone scripts
for entrepreneurs. You would acquire a copy of the whole developed source code and you can customize based on the requirements.
If you are looking for such uber clone scripts, Wooberly is the right choice. It is built with Flutter, a cross-platform tool, which reduces the cost of development. You can also develop the product in a short period and testing becomes easier.
Conclusion
The three ways to build your on-demand platform are:
1. To build an on-demand platform from scratch
2. Hire skilled developers to build your platform
3. Approach a technology company to build your on-demand platform from uber clone script
Choose your path and start your dream plan.
Startups are popping out like mushrooms in the rain. Due to survivorship bias, we only know successful startups. But what about those that failed and caused vital losses to investors?
The majority of startups collapse because the market doesn't need them. To understand what customers need from your product, you should develop a minimum viable product. MVP costs less than a full-fledged solution and allows you to study the situation on the market. This approach got companies like Amazon and Dropbox all the way to where they are now.
This post will shed some light on
mvp software development.
I'll also give some examples of MVP, so stay tuned.
How to Build an MVP
Even though an MVP has fewer features, you still have to take steps before the development. So, let's find out all the details of the MVP development process.
Market Research
Market research is the fundamental point of any project. If you don't want to end up broke — analyze. Make sure that your product will be interesting for users. There are a lot of platforms that conduct paid surveys, like SwagBucks, Onepoll, Toluna, and so on. Use their services to get a detailed portrait of your customer. Also, keep your rivals in sight — monitor their updates.
Get a Clear Idea
Here's the challenge that requires every entrepreneur to think. You should find an answer to the following questions:
What problems can your product solve?
How useful can it be for the end-consumer?
Why would they use this solution?
At the end of this stage, you should have an accurate picture of the essential qualities of your product. Since these qualities should help users, you should first define the problems to solve, and then get down to MVP app development.
Define the Feature List
While building an MVP for a startup you have to provide a software development company with a list of features. So write down all the components you want to have in your app.
Further, leave only those features that are vital for the concept of the app. MVP means that you don't have to implement complicated frameworks and fancy design at once. So, take one step at a time.
Build and Launch
After all the points are settled, you can begin the development of your MVP. A common mistake here is to launch a product of poor quality hoping to fix it in future updates (and never fixing it). Building an MVP doesn't give you the right to launch a bad product. It has to satisfy customers and investors, or it'll be a failure from the first minutes. Nevertheless, it has to be laconic, easy to use, and match user needs.
Analyze the Feedback
After collecting user responses, you should make a conclusion based on them. User feedback can help you a lot. Early users will be both your testers and idea generators. They will offer you features to add next and find bugs.
Is your current taxi business in doldrums due to an onslaught of app-based cab services?EDIT
Beat Uber and other cab sharing services at their own game by launching your own cab service app.
Are you dreaming of launching a new cab renting and cab sharing service? Then SpotnRides is the perfect launching pad.

SpotnRides
is best Uber clone app with a script that you can immediately start using. Avoid the cost of building an original ridesharing app like Uber. No need to worry. We can help you revive your business. Contact us right now and discuss your taxi business.
Why consider SpotnRides For Taxi Booking App Development?
SpotnRides works to help you personalize your taxi business and after looking at your business requirements we offer and create for you a custom Taxi Booking App designed only to fit your business processes and obligations.
For more insights just go through the below-mentioned points that will guide you to why you should hire us as your Taxi App Development Company.
1.White Label and Scalable Solution — We already have a predefined app model building your app will be done at a rapid speed and it is completely scalable and affordable.
2.100% Access to the Source Code — At SpotnRides, we provide license based Source Code to our client through which they avail 100% Access / Ownership of the Source Code.
With such a unique feature, we make a taxi booking app for a business that can make there and also their customers' taxi booking experience much more easier while increasing and expanding the taxi owner's client base.
It's a perfect Uber clone app whether you want to launch a new cab business or upgrade your existing taxi service. You don't have to create an app like Uber, because we have already completed the taxi booking app development for you.
Let's get started today and take your taxi business to reach greater heights.
Have you ever considered carrying your tablet in your pocket? Sounds pretty uncomfortable, Right? Well, now you can.
On the off chance that you have been living under the stone and simply found out about it at this moment, then you need to check out this video from Samsung keynote –
But before Samsung announced anything about its foldable device, Google announced its support for foldable screens.
Google's representative Dave Burke described the foldable experience as "Screen Continuity" where the application experience transfer between bigger and smaller screens seamlessly.
Samsung announces Samsung Galaxy Fold followed by Huawei Mate X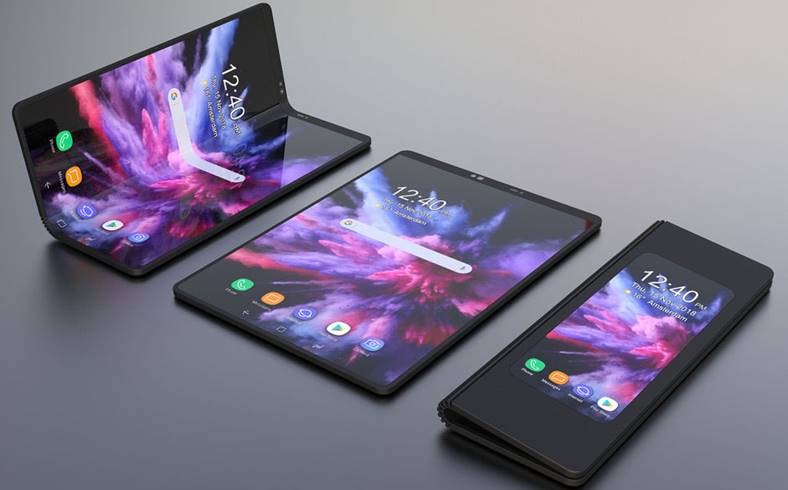 Samsung has unveiled it's highly anticipated Galaxy Fold device. Normally, it's a 4.6-inch screen that can easily fit in your pocket but it unfolds like a book into a 7.3-inch display.
The screen of the device is made from a composite polymer rather than the traditional glass screens.
According to Samsung, it is an active-matrix light-emitting diode (AMOLED) screen that allows a higher definition display.
The device is perfect for those who like to multitask as you can open up to 3 active apps simultaneously.
The device also comes with a software system called app continuity which allows users to continue to their task while switching between the screens.
Huawei was not far behind to showcase its foldable offering by the name of Mate X.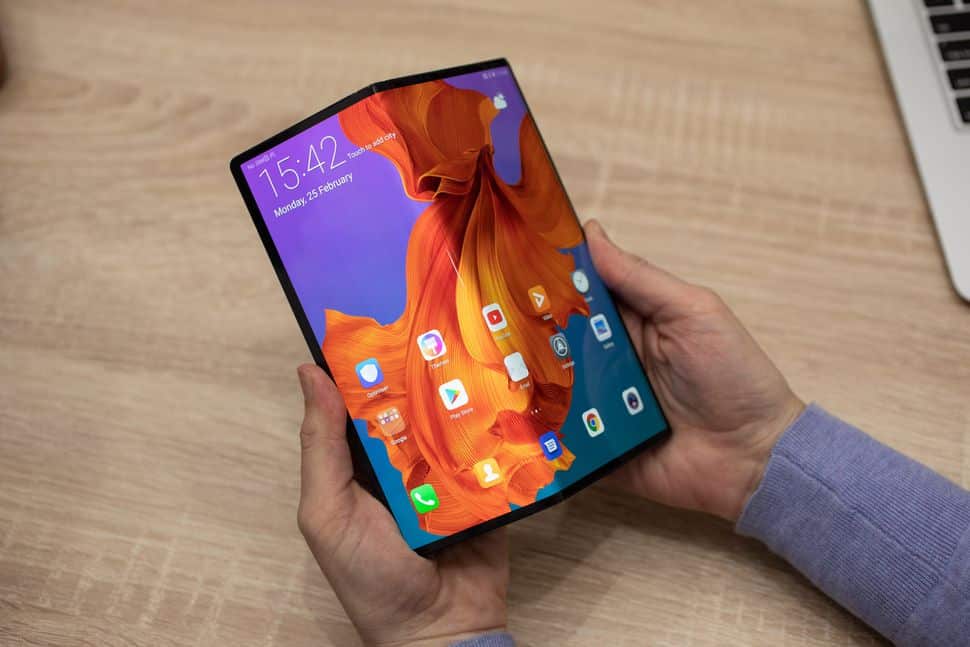 It's looking even more promising as it features a 6.6-inch screen compared to Samsung's 4.6 inches and when unfolded it reveals an 8 inch OLED tablet screen.
We can expect many more foldable devices coming this year from different OEM manufacturers and it would be great to see the implementation process of the foldable screen.
Read More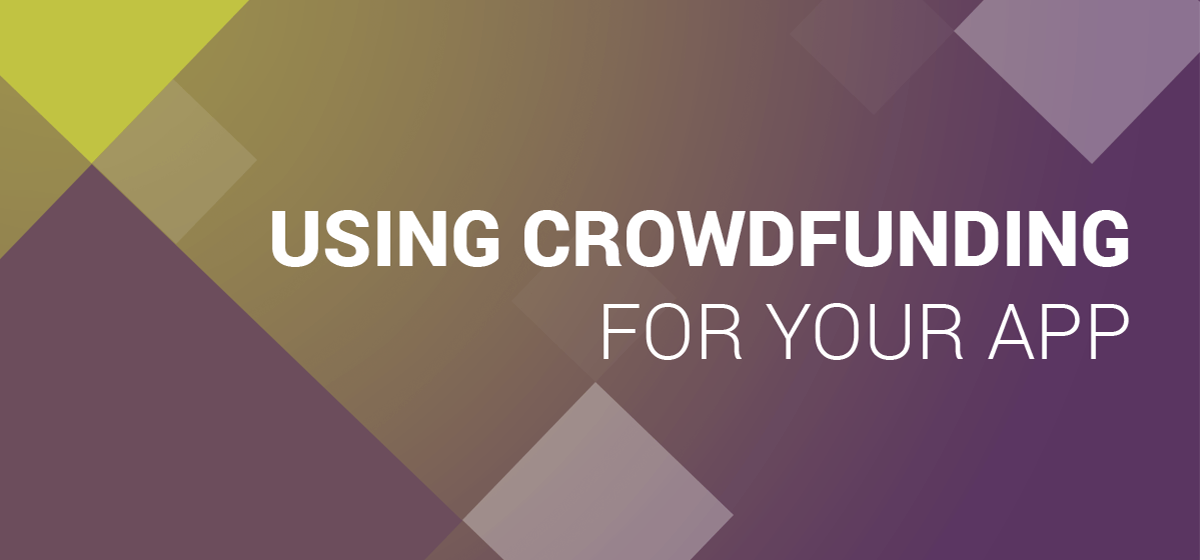 Creating an app can use up a lot of your time and resources. There is nothing more devastating than going through all of that hard work and not making any money (i.e. due to change of application development trends). The next time you come up with a great idea for an app, you may not want to put the development into motion because you are afraid of failing again and constantly thinking of how much does it cost to create an app for you. If you believe that your new app has the real potential of shining bright like a diamond but you do not want to risk losing everything again, you may go another way - app crowdfunding to reduce those potential threats.
Explore the different mobile app funding sources that not only help in bankrolling your application but ones that also give you feedback on your creation and ideas on how to make it more popular.
Read the full article
here
.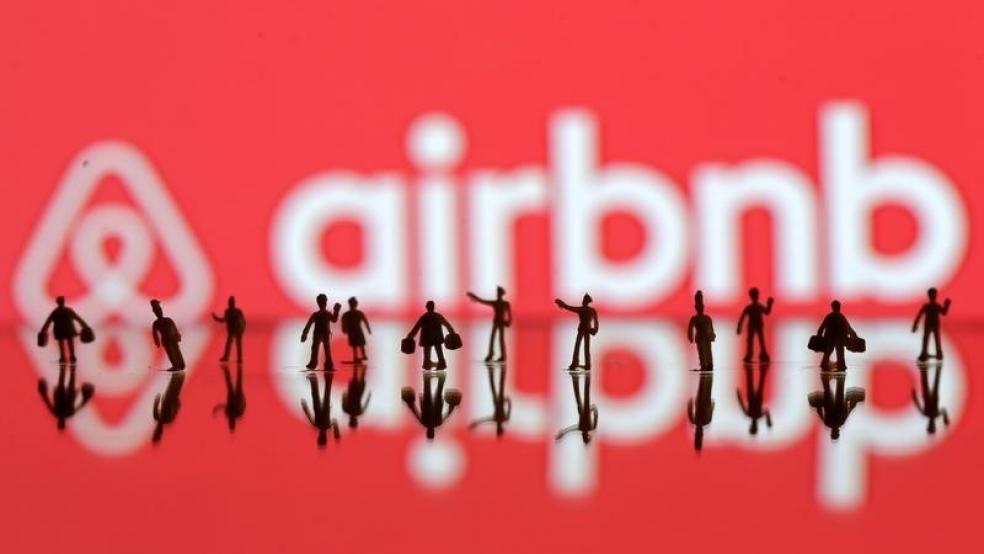 Thanks to online travel apps as Airbnb, people can book accommodations, buy tickets, and compare prices using their smartphones or laptops.
That is why online travel industry continues growing. According to Statista, global online travel sales have increased in 2019, counting 755.94 billion U.S. dollars.
And if you plan to develop the travel app like Airbnb, continue reading.
In the article below, we share current Airbnb stats and tops competitors, the guideline on how to make an app like Airbnb and how much it will cost. Let's start!
Read the full article
here
!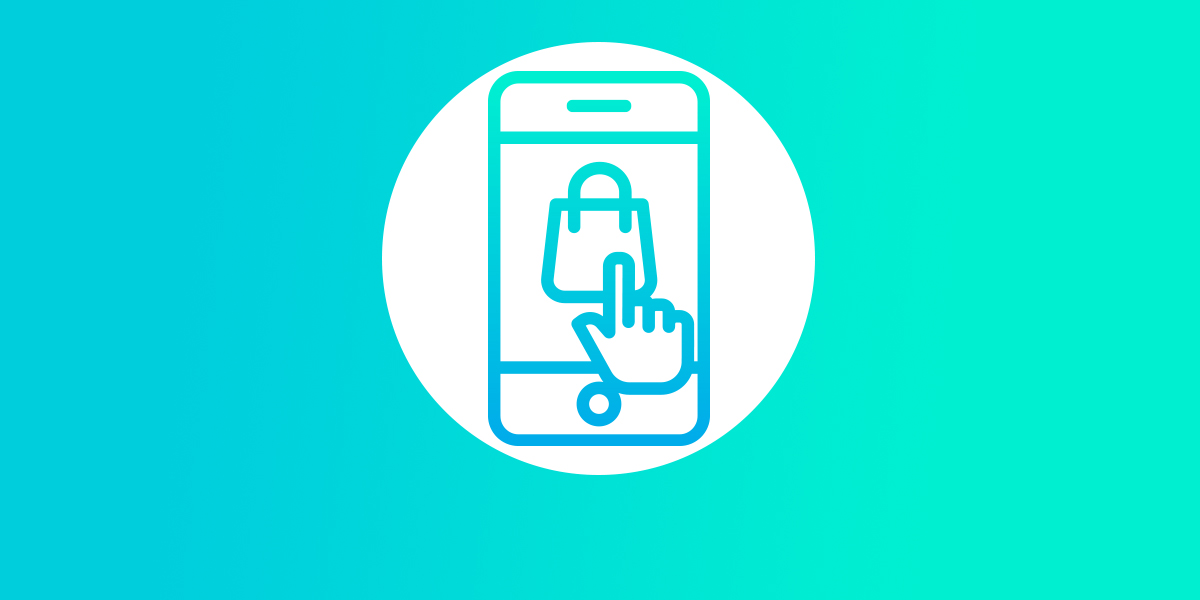 Online retail is the most steadily growing industry. It has significantly changed the way people search and buy things. Besides, when almost everyone has a mobile phone, m-commerce makes the online shopping experience even more convenient.
According to Tech Jury report, m-commerce has a more significant market share worldwide (51.1%), while the desktop market share is 44.2%.
So, the mobile shopping market is even more profitable than usual online retail.
And, if you want to enter mobile retail, you are on the right road to success.
Still, you should be aware of current trends and industry leaders.
In this article, we highlight Wish, the most popular mobile shopping app. We will discover how to make a shopping app like Wish, and how much it costs.
Read on
here
more!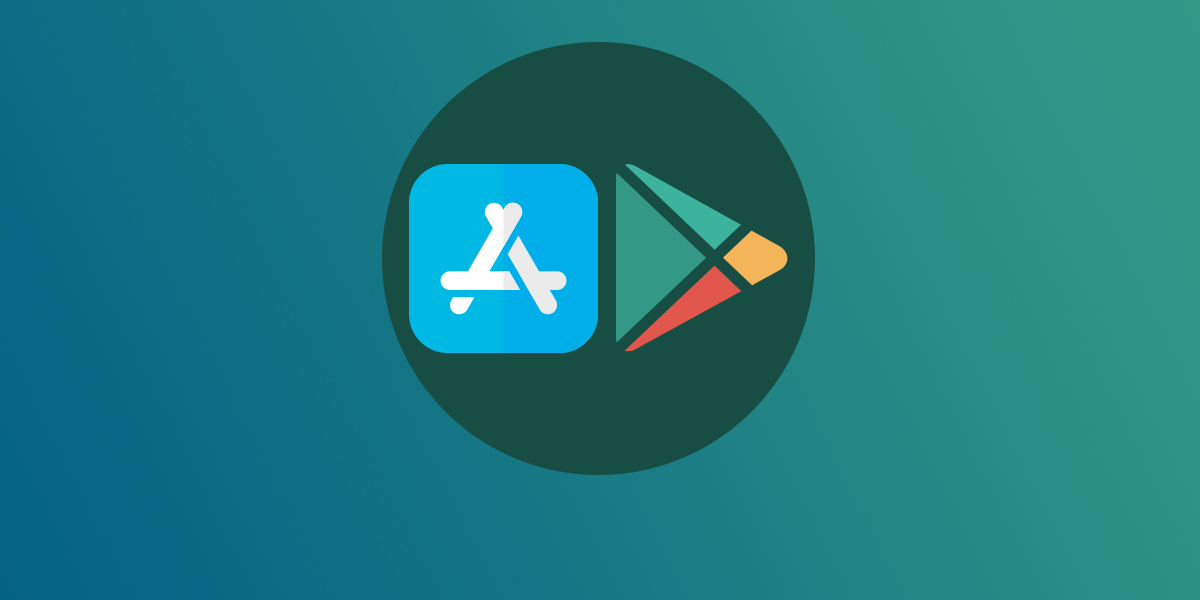 iOS vs. Android development: the battle is ongoing and probably will never conclude. However, the question remains for the business: which platform should you focus on for your project?
Many companies struggle to decide what platform they should use to develop their app. From a financial standpoint, the iOS platform consistently earns more revenue than Android but there is more to the story, and we need to dig deeper to understand what is better iOS or Android.
Read the full article
HERE
What is Uber for X?
In
Uber for X
, 'X' means any deliverable service in the market. How does it work? First, customers connect with service providers by placing their orders via mobile app or website. Then, the provider looks through and accepts the request, and – if everything works for them – delivers the service.
In different Uber-like apps, connecting buyer and service provider sometimes takes more than pressing a button. But that's still the main concept of it. Mostly, Uber for X platforms have a variety of in-built filters making the search process both very fast and convenient.
For example, to get from point A to point B all Uber users have to do is to place a request, and wait for matching with a driver. Few minutes – and the car's right at the corner.
In this blog, I will try to cover every aspect of headless CMS so that you have complete information required to choose the perfect CMS system for your application.
So without further ado, let's get started –
What is headless CMS?
A headless CMS is nothing different from a traditional headless CMS. The only difference between the two is that the headless CMS lacks the display layer or the front-end user experience.
This gives the developers the flexibility to deliver content beyond websites and mobile applications such as smart watches, IoT devices, and even for Virtual Reality (VR) headsets.
Full blog available at -
Headless CMS