Building Your Own Uber for X Platform
What is Uber for X?
In
Uber for X
, 'X' means any deliverable service in the market. How does it work? First, customers connect with service providers by placing their orders via mobile app or website. Then, the provider looks through and accepts the request, and – if everything works for them – delivers the service.
In different Uber-like apps, connecting buyer and service provider sometimes takes more than pressing a button. But that's still the main concept of it. Mostly, Uber for X platforms have a variety of in-built filters making the search process both very fast and convenient.
For example, to get from point A to point B all Uber users have to do is to place a request, and wait for matching with a driver. Few minutes – and the car's right at the corner.
Now, let's find out what actually makes the service this fast, convenient, and affordable.
Business Model Explanation
Uber for X business model is a so-called two-sided marketplace. Riders generate the demand, drivers supply it, and Uber acts as the facilitator providing a convenient and easy to use platform.
As there's no third party that prevents these two sides from working with each other, the platform collects a fee from both customers and service providers. (We're going to take a closer view on their revenue sources later on.)
What's remarkable is that Uber doesn't hire drivers. It partners with them. Drivers choose their own schedule and number of hours they're ready to work for, and they remain under nominal control. Drivers have all the right to accept or decline the terms of the contract, and they can choose what period to collaborate with Uber for.
As for now, more and more people turn to on-demand platforms like Uber instead of good old city services. Why is that? Uber offers a unique value proposition to both parties which makes the service affordable to use and profitable enough to work for.
So what's in there for riders?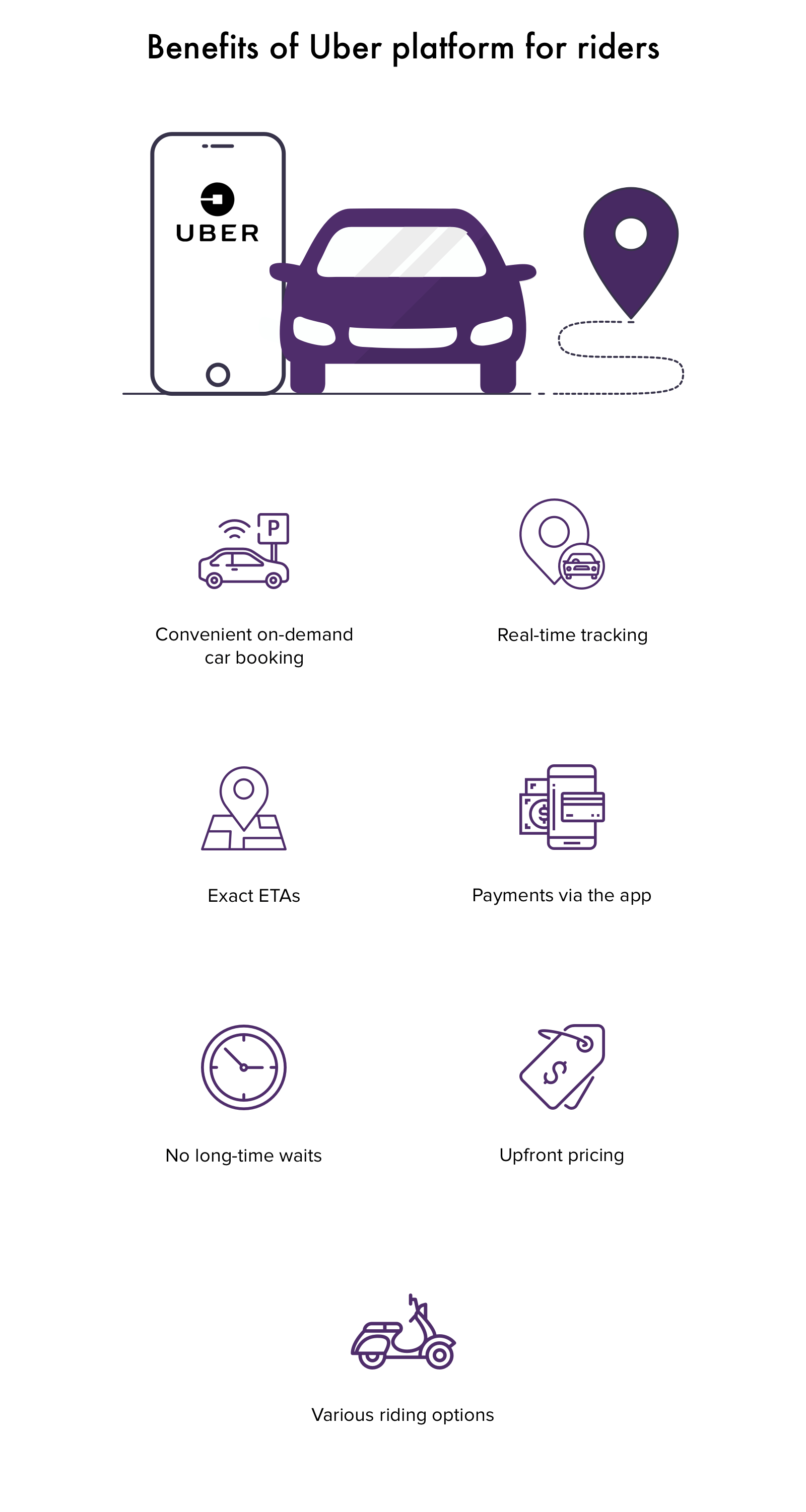 Reasons why riders choose Uber
And drivers?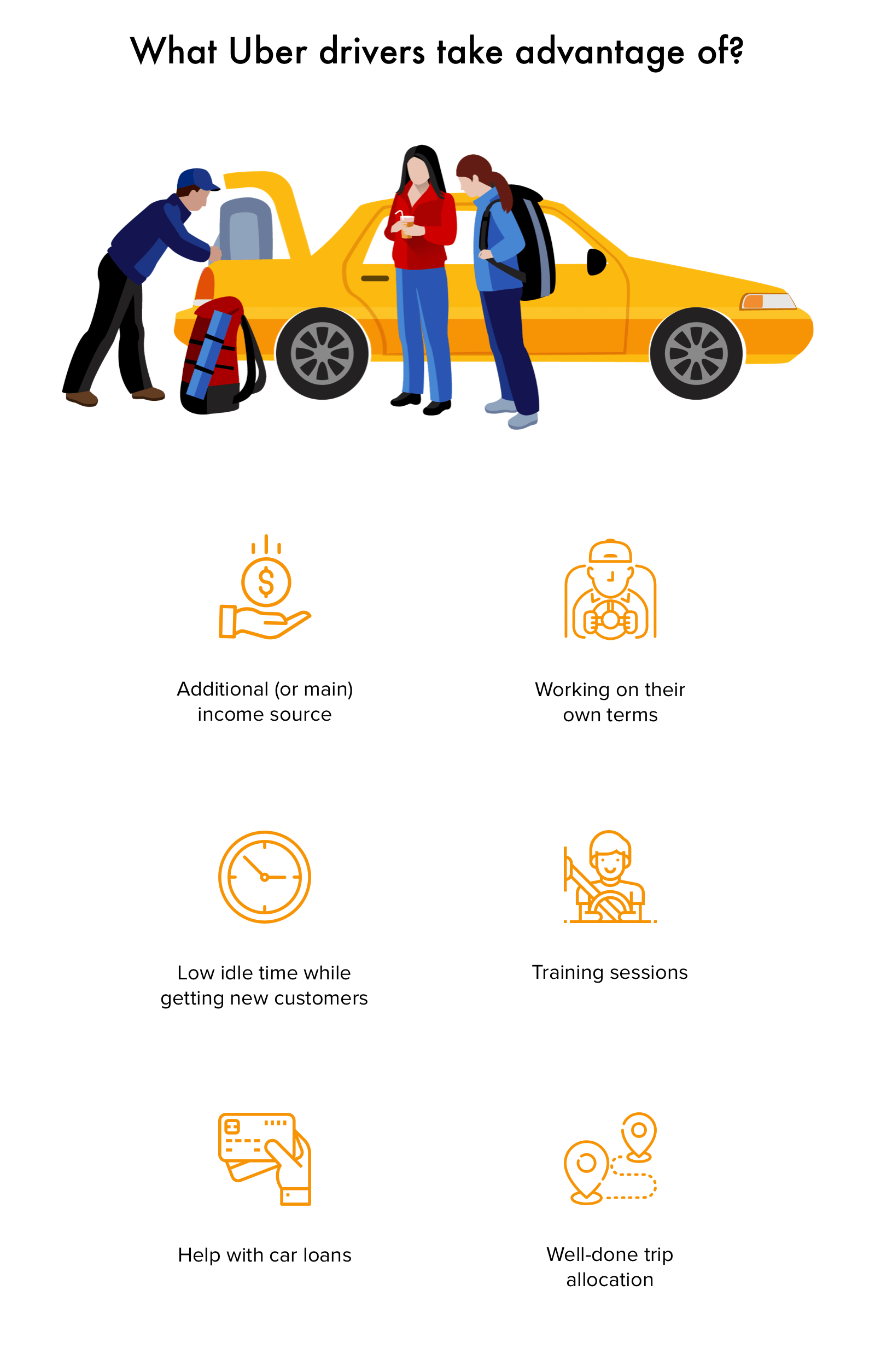 Why drivers are willing to work for Uber
Besides, with each next driver or rider joining the platform, the service works better and better for existing users.
For Uber case, the more drivers and riders they have, the better pickup times and the lower prices are, customers writer better reviews and all this ultimately leads to increased revenues for the marketplace.
Vote for this post
Bring it to the

Main Page